Launceston Travel Medicine Alliance
Location
Rose Cottage Medical Centre is located near the City centre at 5 Innes Street, next to Chemist wharehouse which is close to the KMART Shopping Centre.
 Rose Cottage Medical Centre is located in an historic Federation Cottage, which has been extensively renovated into a modern purpose, built medical practice.
Parking
Excellent parking in Innes Street and the KMART Shopping Centre.
Staff
Dr. Victoria Smith B.Med.Sc.,M.B.,B.S.,Dip. Obs. 

Dr Victoria Smith, principal of Rose Cottage medical centre, graduated from the University of Tasmania in 1979.

She then travelled to New Guinea working with a mobile medical team, treating various types of tropical conditions including malaria, TB, syphilis and tropical ulcers.

Other travels & living abroad includes countries such as New Zealand, Fiji, Canada, USA, Israel, Egypt, Turkey, Greece, Poland, Finland, Germany, South Africa, Zambia and Zimbabwe.

Personal experience of these countries has given great insight to the requirements of travel, the potential illnesses and accidents, and the precautions and medical treatment that can prevent many of these problems.
Nurses: Marnie, Jenna, Zoe and Maria who all have a interest in travel and travel medicine assist Dr Smith
Office Hours of Operation
| | | |
| --- | --- | --- |
| Monday – Friday | | 8:00 am to 6:00 pm |
After hours arrangements
Please call 6334 3622 after hours to access our emergency cover.
Clinic Specialities
The Doctors at this practice have a wide range of special interests and qualifications including allergies, dermatology, sports medicine, and women's health and diving medicals.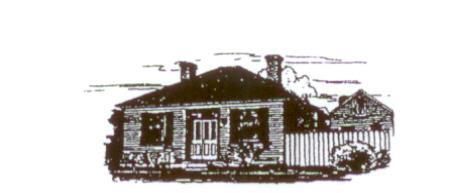 Rose Cottage Medical Centre
5 Innes Street, Launceston,
TAS 7250, Ph:(03) 6334 3622 Fax: (03) 6334 3630
email: launceston@travelmedicine.com.au
Dr Victoria E. Smith B.Med.SC.,M.B.,B.S.,Dip. Obs.